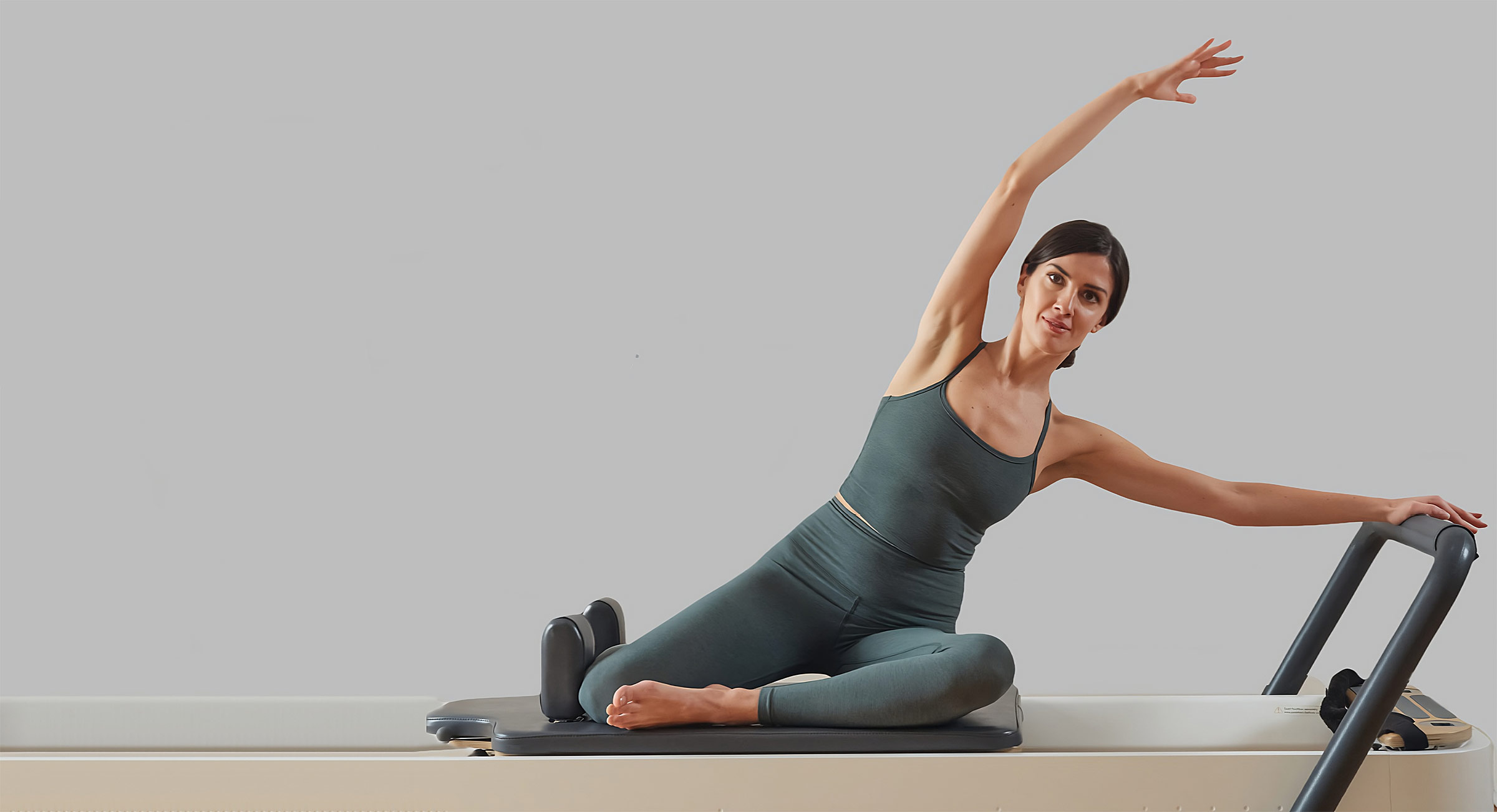 Welcome to the Hive!
We Offer:
Group Reformer Classes
Private Sessions (One on One)
Semi-Private Sessions (Duets)
Fuse Ladder Classes (coming soon)
We are a Naples, FL–based contemporary Pilates studio with over 10 years of studio experience. Our welcoming space offers a thoughtfully designed studio, expert instructors, and a variety of machines and workouts for all levels. Join us to achieve your fitness goals.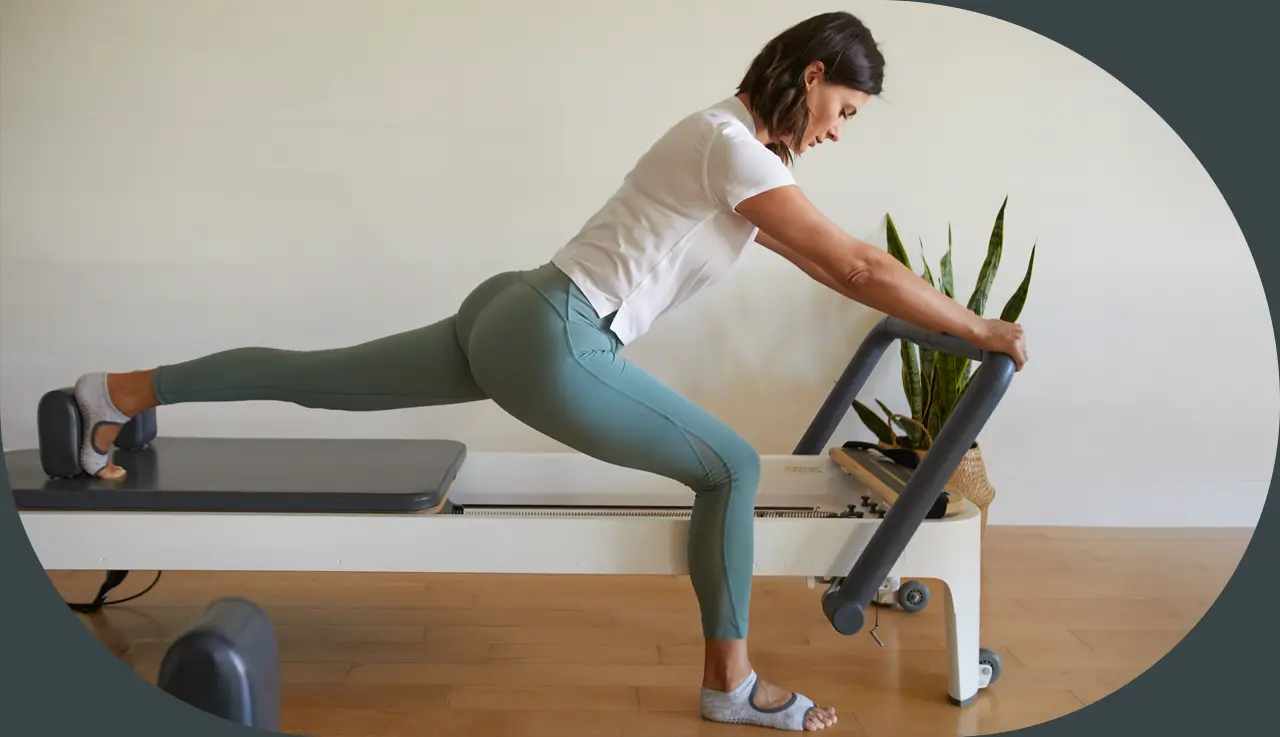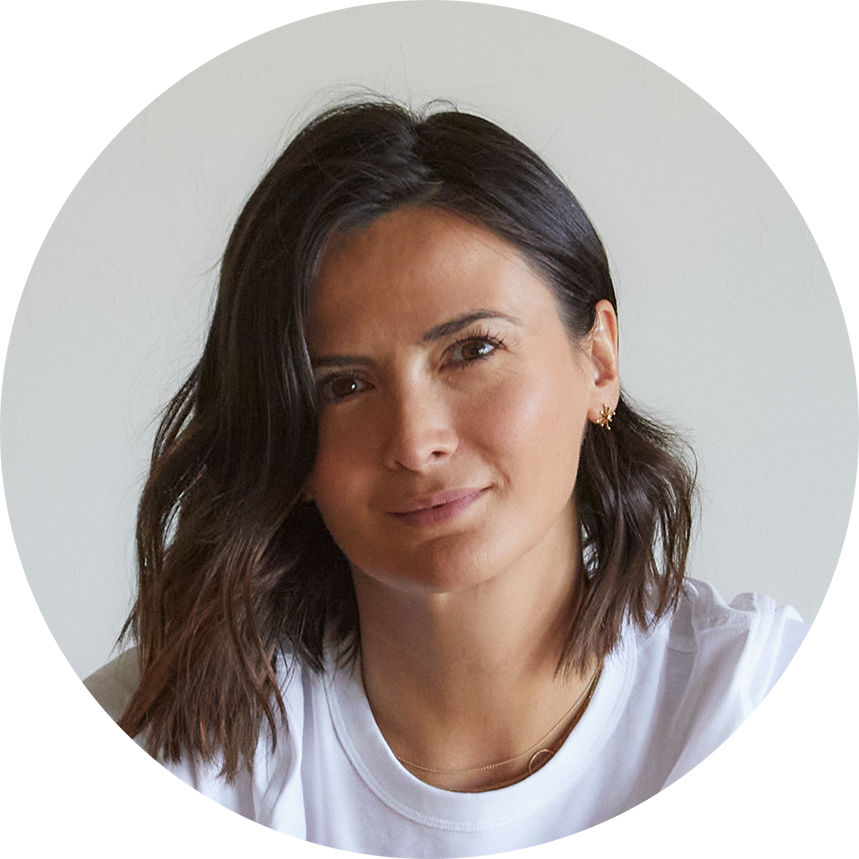 Sylvia Ostrowska Founder of Pilates Hive
I've been teaching Pilates professionally for over a decade. Having owned and run two studios in New York City, I have helped hundreds of students reach their fitness goals. I am passionate about Pilates and believe that it is a powerful, transformative tool for improving overall health and well-being.
What Is
Class Flow

?
Time Optimized Classes
At Pilates Hive, Flow is not just a concept, but an improved class experience that sets us apart. We optimize the exercises and sequencing to strive for an uninterrupted flow in our classes.
In our classes, when we're on the Jumpboard, for example, we're fully committed to it. No distractions, no unnecessary transitions to the bar or the chair or other equipment. We understand that changing springs often can disrupt your rhythm and hinder your flow. That's why we structure our classes so as to keep you in the zone.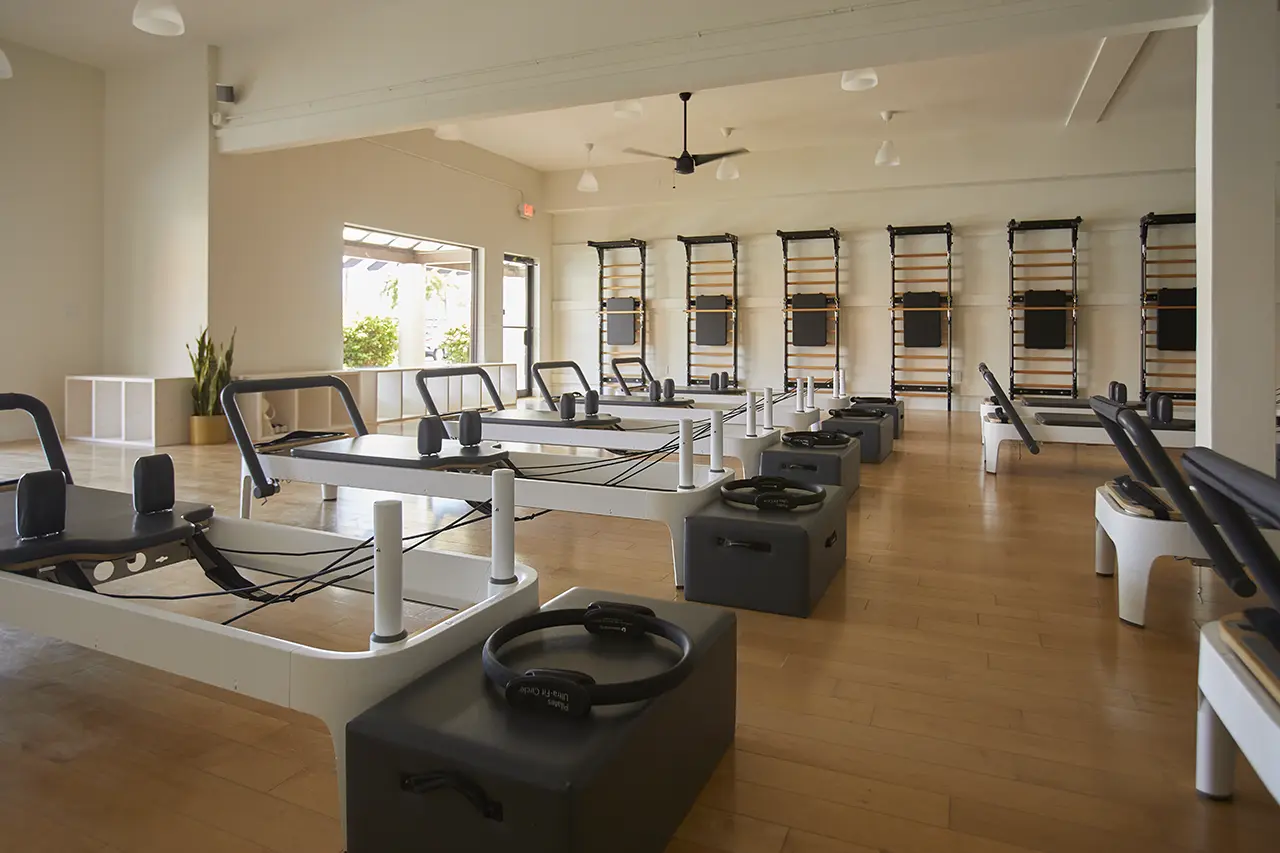 Class Levels
Level
1

 Reformer Classes

Pilates is a low-impact, whole-body workout that focuses on core strength, flexibility, and alignment. The exercises are designed to be controlled and precise, and they often involve small, slow movements. Pilates can be challenging, but it is also a great way to improve your overall fitness and well-being. If you are a beginner, we recommend taking our Level 1 class.
Fundamentals

Our Level 1 Pilates class is a great way to learn the fundamental movements and principles of Pilates. The class is taught in a safe and structured manner, and it is required for anyone who has never done Pilates before.

Guidance

Our Pilates instructors are highly qualified and experienced. They will guide you during class, ensuring that you are safely and correctly performing the exercises. They will also provide modifications, based on your fitness level for any exercises that may be challenging for you.

Good Habits

Level 1 class can help you build good habits early on. You will learn how to

Engage your core muscles properly
Breathe correctly
Develop coordination and balance
Warm up properly before each workout
Cool down properly after each workout
Level
2

 Reformer Classes

If you've done Pilates before and are comfortable with doing the exercises, then we recommend taking an intermediate Pilates class Level 2.
Variations

Our Level 2 Pilates Reformer class is a great way to challenge yourself and take your practice to the next level. This level is for those who have mastered the basics of Pilates and are ready for more advanced exercises. We integrate additional variations and routines that use more strength, coordination, and balance. To ensure that you are ready for this class, we recommend that you can do most exercises in the Level 1 class fairly easily, with good form and confidence.

Modifications

These energetic, fast paced classes include modifications for more advanced movements for those who wish to further challenge themselves. Must know reformer fundamentals. This level is not appropriate for women who are pregnant.
Level
3

 Reformer Classes

Level 3 classes are advanced high intensity Pilates classes. This level is not appropriate for injured individuals or women who are pregnant.
Advancement

This level is only recommended for clients who have already been taking Level 2 classes and have been assessed, approved, and promoted to this level 3 by our instructors.

Coordination

Due to the intensity of the movement and quick transitions between movements a certain level of coordination and strength is required from each client to ensure safety. Our advanced level classes take the movements of the Level 2 classes to a higher level.
Jumpboard Cardio
(Levels 2 & 3)
Jumpboard class delivers outstanding results, combining cardiovascular conditioning, full-body toning, core strength, joint-friendly, low impact movements, flexibility, improved posture, and mental well-being. Embrace this results-oriented workout to achieve a fitter, stronger, and more balanced version of yourself.
Prenatal
Whether you are looking to stay active, maintain your fitness, or simply take some time for yourself during this transformative period, our Pilates Prenatal class is the perfect choice. These classes focus on core stability, pelvic floor strength, and postural alignment. Regular practice can help alleviate common pregnancy discomforts such as back pain, improve posture and balance, enhance body awareness, and promote relaxation and stress reduction. Additionally, our exercises aim to strengthen the deep core muscles, which can aid in labor and postpartum recovery.
Ready To Begin Your Pilates Journey?
Sign up now and get 50% off on your first 3 classes with our New Client Special Offer
Tanglewood Market Place
4910 Tamiami Trail N, #118
Naples, FL 34103
Are you a Pilates instructor or interested in teaching Pilates? Contact us
© 2023 Pilates Hive